Proudly South Africa
We visited Neels van Zyl on his beautiful Protea Farm Harmonie Proteas.
Bubbling over with love for these flowers Neels entertained us with interesting stories and facts about Proteas.
"The Sugarbush family (Proteaceae) is the most famous fynbos-family," he gave us our first lesson.
Neels planted the first 400 protea plants on the farm in 2002. There are currently over 20 000 plants, with over 30 varieties of Protea and fynbos.
"It is interesting to note that quite a few protea varieties are named after famous people such as the Madiba, named after Nelson Mandela, and the Lady Di, named after late Princess Diana," Neels said as he took us through plantations.
All Protea flowers have the normal unique botanical names, but many have interesting and colourful common names, such as Sugar Daddy, Disco Date, Pink Ice and Brenda.
Neels tells us that Sugar Daddy does not represent a rich old man with a youthful girlfriend, it refers to the sugar substance oozing out of the flower attracting bees and ants.
Greek legend tells us that Protea were named after Proteus, the son of Poseidon. A sea god who had the power to know all things past, present and future, Proteus would change shape and transform to hide from people seeking his insights. Protea flowers come in many shapes and forms and therefore this flower symbolizes diversity, courage and strength.
Proteas are hardy plants that can be killed by kindness. On the whole they like sandy, acidic, well drained and rocky soils. They love wind as the plant cools down when the wind rustles through its leaves.
Proclaimed as South Africa's national flower in 1976, the King Protea (Protea cynaroides) is a flowering bush as beautiful and unique as the country itself. 
The King Protea has the largest flower head of its genus and is prized for its artichoke-like blooms. Growing up to 300mm in diameter, these breathtaking flowers vary in colour from creamy white to pale pink or deep crimson.
The plant itself grows to between 0.35 meters and two meters in height and has a thick stem that reaches far underground. This stem contains multiple dormant buds, allowing the king Protea to survive the wildfires that often rage across its natural habitat.
Once the fires burn out, the dormant buds emerge in a riot of colour, so that the species has become synonymous with rebirth.
The flower appears on South African birth certificates and passports, as well as on the South African 5-Rand coin, and the Proteas, South Africa's cricket team, also took its name from the genus.
"We love farming with Proteas, and it becomes difficult to select a favourite.
However, there is no question that the King Protea is by far the best known and most popular. One only has to hold a King Protea and examine it, to understand why."
When you stand in the middle of Neels' Protea plantation, in awe of the beauty that surround you, something in your soul stirs up. That is when the phrase 'proud to be South African' gets meaning.
Harmonie Proteas is not open for the public only for weddings.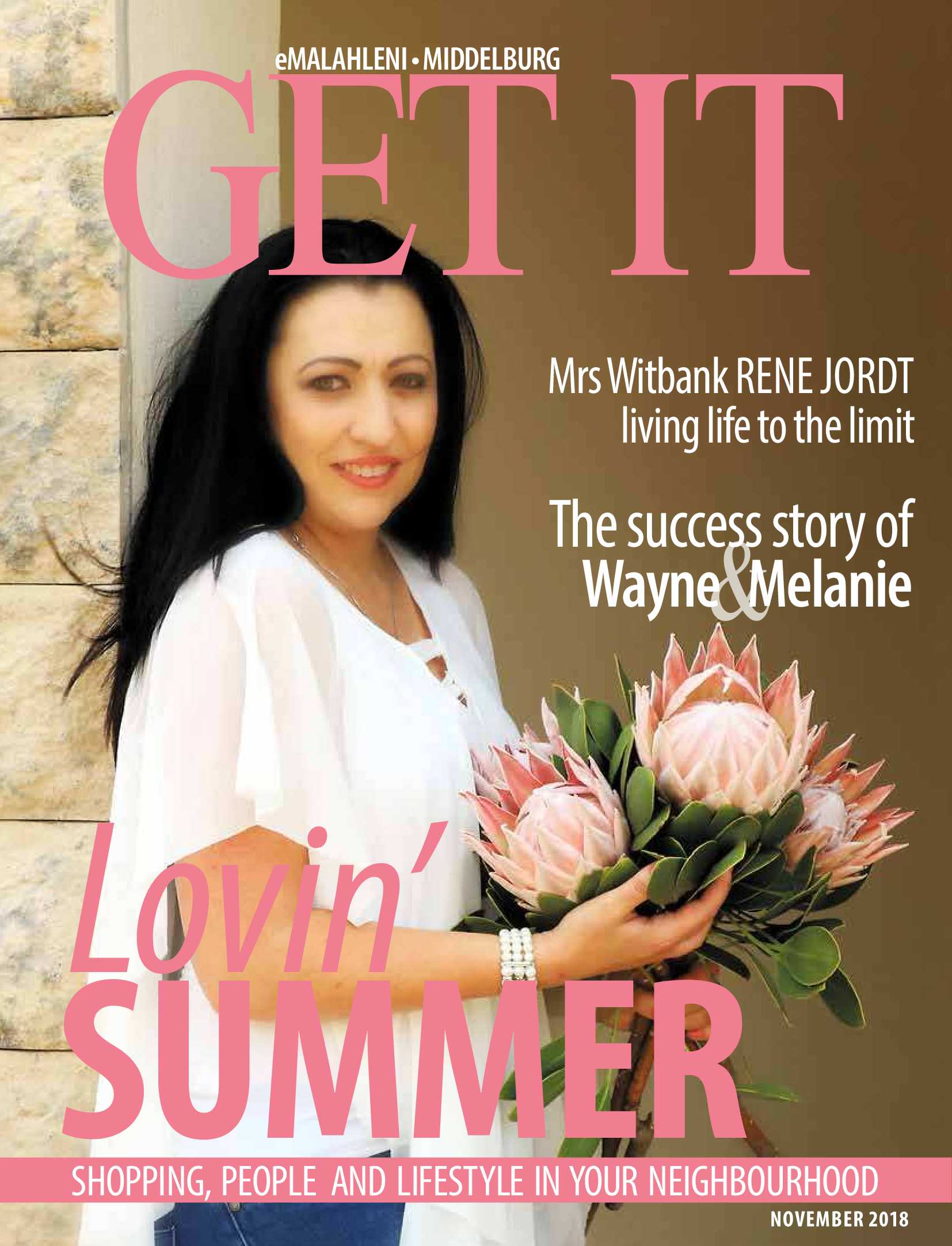 is a national brand of premium free magazines available in centres across the country.
to see other Get It magazines in the network.