You are not bulletproof
The Kgomotso we met up with over a cup of coffee is a vibrant woman, who on July 18 stood on top of Mount Kilimanjaro and said "Thank you God".
She was part of the Trek4Mandela project annual expedition to summit Africa's highest peak on Mandela Day.
Trek4Mandela brought together inspired individuals from corporate and public backgrounds to assist in raising funds and creating awareness for the Caring4Girls programme.
Research has revealed that girls from poor backgrounds could miss up to 50 days of school each year due to menstrual related challenges. Kgomotso aims to supply 100 girls with sanitary pads for a year.
It was not always dreams and aspirations for Kgomotso, because depression had its ugly claws wrapped around her.
About nine years ago depression came crashing into Kgomotso's life like a wrecking ball. Together with its sidekicks, low self-esteem, loneliness and worthlessness, it had Kgomotso in a checkmate. Depression clawed its way into Kgomotso's life.
"I had to pull myself out of a very dark place. At my lowest point ever as a human being I uttered three words, 'Lord, I surrender'. "
Kgomotso was about seven months pregnant when she fell down a flight of stairs at home.
"At the bottom of the stairs I wasn't going to move because I was scared for my unborn baby. My four-year-old son, Khumo, was in the house with me, confused and scared. I had to make him believe we were playing a game of 'mommy-can't-move-and-you-have-to-try-and-survive-the-day-until-daddy-gets-home'. "
She remembers her prayers vividly.
"I remember bargaining with God to protect my pregnancy, I asked Him to give me strength not to scare my son as well as allow me the chance to be a mom once more. He never left me. I left Him."
The birth of her daughter a few weeks after the fall was her saving grace. She named her Kutlo, the one who gave her a second chance.
"God gave me these two souls for a purpose. Khumo always reminds me to go back to the Word when in doubt. He is my spiritual compass. Kutlo is my happy child, my cheerleader. I see myself in her and I pray she never allows herself to be changed by society. I fight when I feel people want to tame her because it was through taming that I lost myself and loved to please others."
Kgomotso tilted her head and a light shone from her eyes. As the cups turned cold Kgomotso left with a lingering thought, "I may not be much to you but I am a big deal to me. I pray we all become big deals to ourselves, that way depression won't stand a chance."
Someone once said "Mountains are only a problem when they are bigger than you. You should develop yourself so much that you become bigger than the mountains you face." Kgomotso is bigger than all the mountains she faces.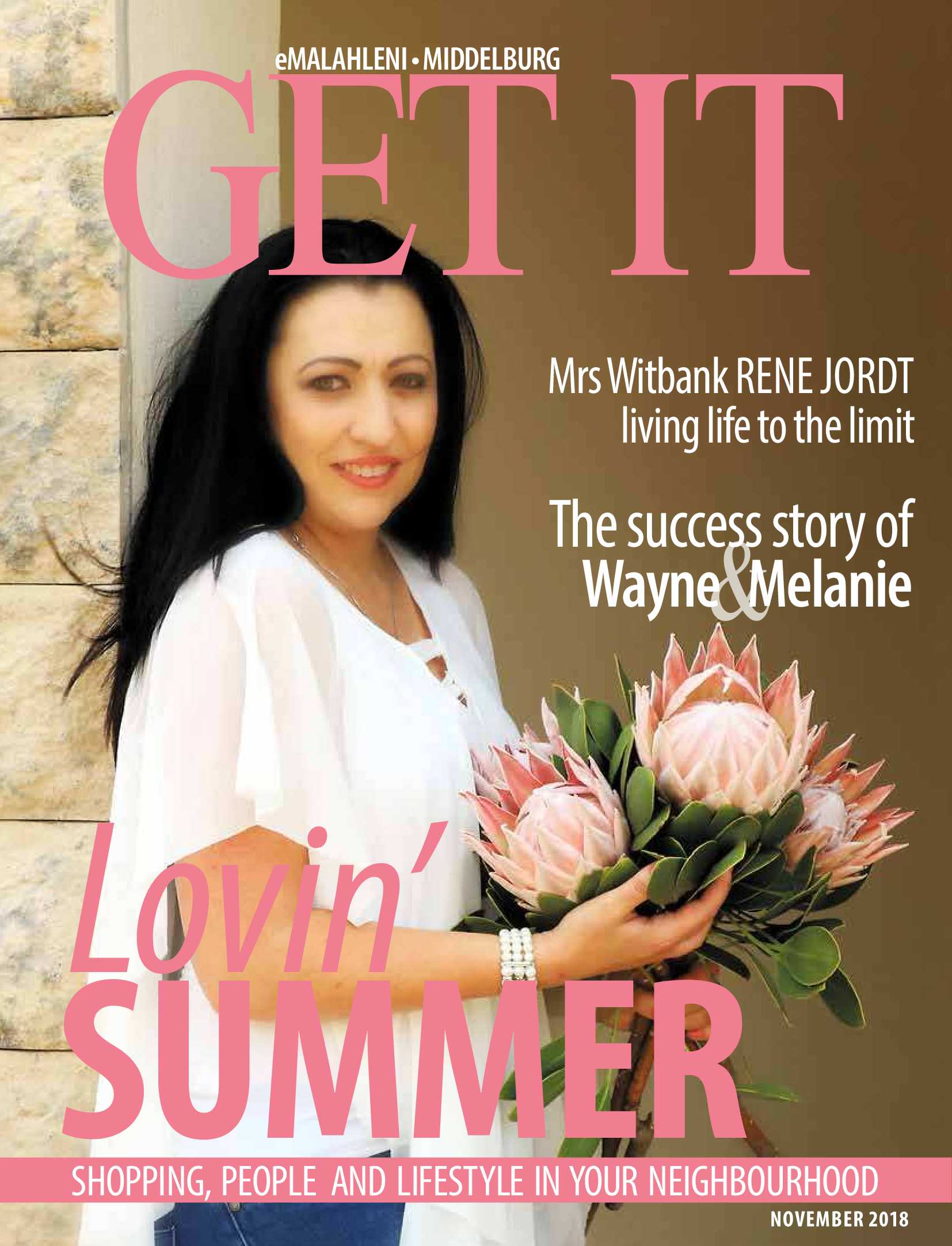 is a national brand of premium free magazines available in centres across the country.
to see other Get It magazines in the network.