Vows check, flowers check, contract check
It is not a pleasant topic to talk about, but it is reality. Discussing the possibility of divorce during what should be the bride and groom's happiest time is important.
According to stats SA 2015 divorce data reported in this statistical release are based on 25 260 completed divorce forms that Stats SA received and processed by the end of December 2016. The observed crude divorce rate was 0.5 divorces per 1 000 estimated resident population in 2015.
We met up with local attorney Mr Jaco le Roux for more insight about marriage contracts.
"Give as much attention to your marriage contract as you give to your wedding cake, the wedding dress, confetti and honeymoon if not more so," is Jaco's advice.
"Before you say 'I do', understand what you are agreeing to. It is worthwhile to spend time looking at different forms of marriage contracts and how each of them can affect the division of assets later."
If you are married in community of property, in terms of the marriage agreement, both party's estates are seen as one estate and you both are regarded as the owners of the joint estate.
From the start of the marriage all assets and liabilities are incorporated in a single, joint estate, with certain assets being excluded.
Assets accumulated by one or both parties prior to the marriage also become part of the joint estate owned by both parties.
On the other hand a marriage out of community of property, without accrual means that this type of marriage becomes effective when the parties enter into an antenuptial contract.
"This is a contract entered into by both parties and sets out the rules and conditions in respect of the division of assets, and which will apply during the marriage. In the case of marriages out of community of property without accrual, the property owned by a person prior to the marriage, as well as all property accumulated during the marriage, belongs only to that person," Jaco explained.
The same rule applies to liabilities. Each party's debt remains his or her responsibility. Consequently each party may deal arbitrarily with his or her estate in a will.
In terms of a marriage out of community of property with accrual contract the difference between the net increases in the respective estates during the duration of the marriage is divided equally between the two parties when the marriage is terminated.
"Certain assets are excluded from the accrual in terms of the Matrimonial Property Act. These include an inheritance received during the duration of the marriage, donations made between the parties during the duration of the marriage and assets explicitly excluded in terms of the conditions of the marriage contract."
Jaco recommends marriage contract and said a marriage contract protects both parties.
"It is much better and safer to stay financially independent in order to stay clear of financial holes. A marriage contract is only legal if it is entered into before marriage and registered at the Registrar of Deeds within three months of signing."
We left Jaco with a blush on his cheeks when we asked if he has wedding plans.
"I have a wonderful relationship with a very special lady Roxane Hibbert. She has been part of my life for the past five years. In the near future I will be asking that very important question," he chuckled
If you want more information about the different marriage contracts you can contact Jaco on 013 590 6903.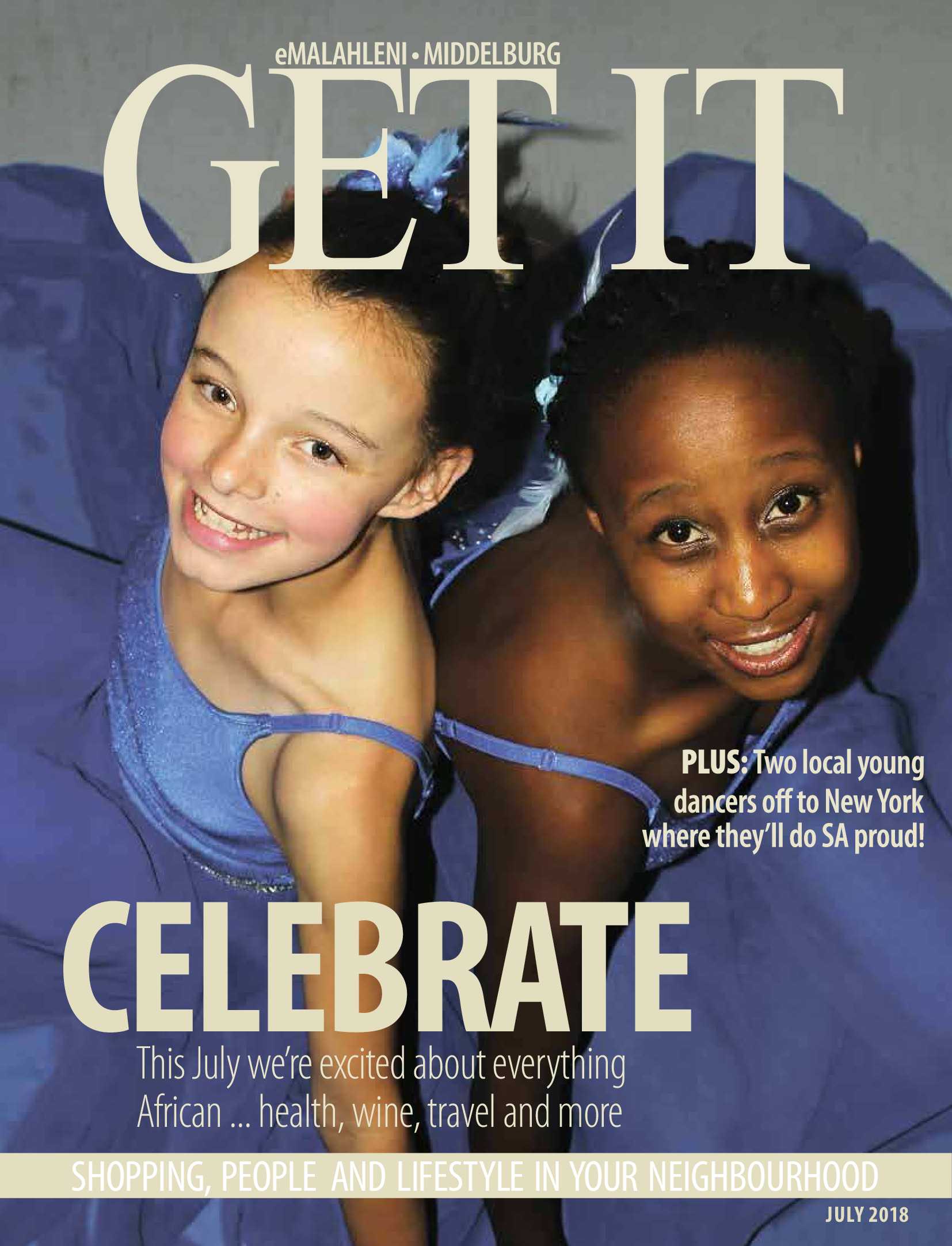 is a national brand of premium free magazines available in centres across the country.
to see other Get It magazines in the network.