Cooking up a storm
Cooking is more than just a passion, it's a life choice. The Ridge's new executive chef, Ross Birkin with Chef Petros Mnguni will ensure a true culinary experience for guests.
For The Ridge's new executive chef, Ross Birkin, cooking is more than just a passion, it's a life choice. Working under some of the best mentors in the business, he embarked on a life-changing food journey and became a master of his craft. Guests will no doubt take pleasure in the credible skill and technique Chef Ross will bring to eMalahleni's premier entertainment destination.
"Cooking provides me with a raw canvas to splash my own art onto and I am truly passionate about making something out of nothing. Taking an ingredient that is simple and then adding my own unique twist to it really gives me a great sense of pride. All chefs have the ability to make someone's day, just by putting love into the food we make," said Chef Ross.
Having worked under some of the country's leading food experts including Montecasino's executive chef, Blake Anderson, who won a bronze medal representing South Africa at the Culinary Olympics, Chef Ross has received the gold standard in training.
His new life as The Ridge executive chef has been action-packed. From formulating weekly plans for himself and his team, to creating delicious menus for upcoming functions and placing orders for ingredients, there is always a lengthy to-do list behind the scenes.
Chef Ross believes the most important task of the day is to motivate his kitchen staff and get them to believe in his vision and plan, both in terms of the way a kitchen should be run and teaching the staff new culinary skills. "While it may not be easy at times to motivate the staff when they have been working long hours in a day, it is vital to always remind them of the amazing job they are doing. It's important to recognise and applaud their efforts," adds Chef Ross.
He enjoys delivering and executing an amazing meal for his guests, adding that, "Teaching aspiring young chefs and watching them grow their culinary skills is also extremely rewarding and makes my job worthwhile."
The kitchen is the heart of any hospitality operation. It is from there that a customer's ordinary experience can become a great one. Therefore the chef team is a crucial element. Working alongside Chef Ross is the sous chef with the shy smile, Chef Petros Mnguni.
Chef Petros joins The Ridge with a wealth of industry experience. Under the watchful eye of Chef Johan van Zyl he has blossomed into a chef in his own right who has delighted food lovers with his culinary skills for the past five years.
"Cooking is my life," he summed up his passion in that one sentence.
The chef's food philosophy is based on always using the freshest possible produce. "For us the fresher your produce, the better your end-product. Ingredients and their level of freshness define your dish and execution skills as a top-quality chef," they both agreed.
This brings us to their favourite dishes.
This is what Chef Ross had to say, "This is a question I actually despise answering, and not in a bad way and I will tell you why. With over 50 000 different ingredients in the world it is for me very difficult to single them into one specific dish, I love all types and flavours our beautiful planet has to offer, so it is very difficult to specify, if I had to choose one dish ultimately would be my own special Bacon Macaroni feta chive and cheese dish. I crave it monthly and make it is as often as I get the chance to do so."
Chef Petros on the other hand loves roasted rack of lamb.
"This is a brilliant centrepiece dish because it's impressive and surprisingly easy to make. I am not about to share my secret, but I use freshly chopped parsley, thyme, rosemary Cajun spice and don't forget the garlic," he said.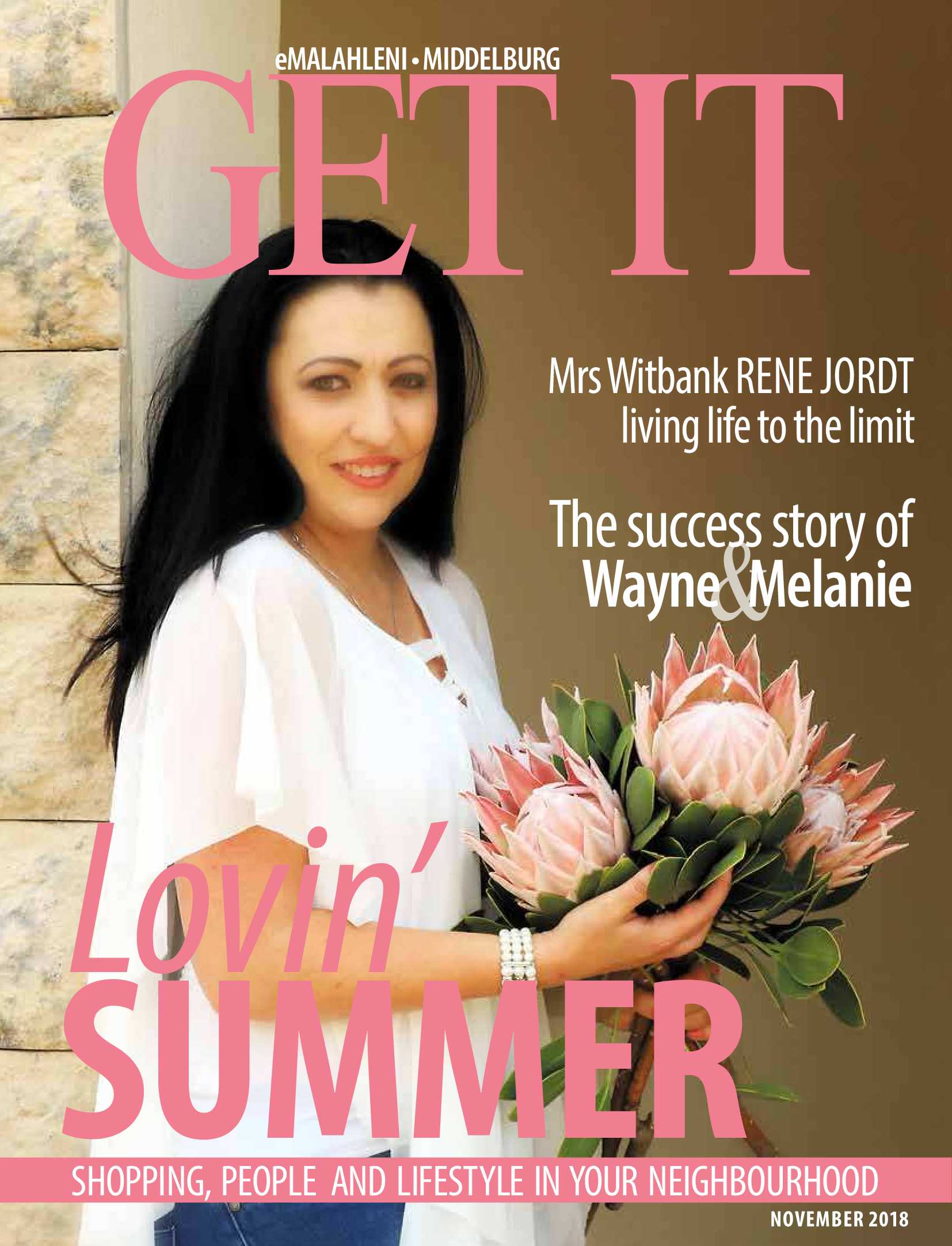 is a national brand of premium free magazines available in centres across the country.
to see other Get It magazines in the network.