It's all about the animals, big and small
When one arrives on the farm where Dr Nolan Landman (37) lives, it is clear that he has a love for animals. He stands staring at the cattle that are grazing in the field, while his dogs bring various sticks to his feet which he has to throw to play a game of fetch. 
Nolan was brought up in Ga-Nala (Kriel) and Phalaborwa where he spent most of his childhood life there.
Then when he was seven years old he moved with his parents to eMalahleni where he attended school at Laerskool Klipfontein.
After being at school for a year, he left and went with his parents to Standerton where they lived for two years.
When Nolan was 10-years-old he then moved back to eMalahleni and went back to Laerskool Klipfontein where he finished his primary school career.
From primary school Nolan then went to Hoërskool Patriot where he matriculated there.
Once Nolan was finished with high school, his parents bought a farm in Balmoral where they have lived for the last 18 years.
Being on the farm with all the animals, Nolan's love for animals could clearly be seen and he then decided that he wanted to become a vet.
So he went to the University of Pretoria where he started studying BSc Animal Science and from there he went to Onderstepoort to finish his studies.
After many years of studying and hard work he completed his degree and graduated as a vet.
After graduating he started working with Dr Tobie Spies at the Witbank Veterinary Hospital and what young Nolan never knew is that this practise would be his one day.
In 2015 Nolan bought the practise and since then the business has grown and he has never looked back.
"I just love working with animals, no matter what size they are," said Nolan.
At this stage Nolan works with animals in the practise, and then he also does wildlife work and then exotic animals.
"With all three of these animal groups I work with three different specialists at Onderstepoort if something is really badly wrong," continued Nolan.
At this stage Nolan has been busy with many different animals from lions to black leopard and he has also had the opportunity to work with rhino, just to name a few of the animals.
"I absolutely love doing surgery and then working with wildlife," said Nolan.
Nolan is busy with a project with Onderstepoort and another company who have rhino's on their property.
When a female rhino is poached and her calf is left behind, the calf only has a couple of hours to live.
"The calf will need colostrum as soon as possible to survive," said Nolan.
As Nolan works with Onderstepoort and the other company they are busy establishing a rhino blood bank for calves.
With the blood bank, abandoned calves will stand a better chance of survival, as they will undergo a blood transfusion of red blood cells.
"Working with rehabilitated animals is also one of my passions."
Nolan is busy working on the Mpumalanga Brown Hyena Project, the Ground Hornbill Project and the Leopard Project.
"I have placed a lot of animals into a place of safety at Ubhetyan-O-Africa. But we are in the process of registering it as a rehab centre in Middelburg," continued Nolan as he stares out into the field.
"Like Moholoholo Wildlife Rehabilitation Centre there is no facility like this in Mpumalanga."
Nolan's girlfriend and business partner Jacqueline Hooton who's also a vet at Witbank Veterinary Hospital has also been busy with various projects.
"She has been working with the Jakkal project at one stage she had the largest population of jakkals. She is working with Onderstepoort with a new wax tablet to decrease the spread of rabies in South Africa," said Nolan.
According to Nolan, Jacqueline has also been busy with other projects in eMalahleni such as hosting a free vaccination campaign with the Witbank SPCA and she would also like to start various other projects.
"We are busy expanding, but we want to still keep the same standard of service we deliver to our clients and their pets and if we can do more we will do so just to offer that extra service," said Nolan.
For Nolan he has no plans of moving as he has everything he needs in this vicinity, a successful business, working with different wildlife animals at the different rehab centres and it's everything he loves doing.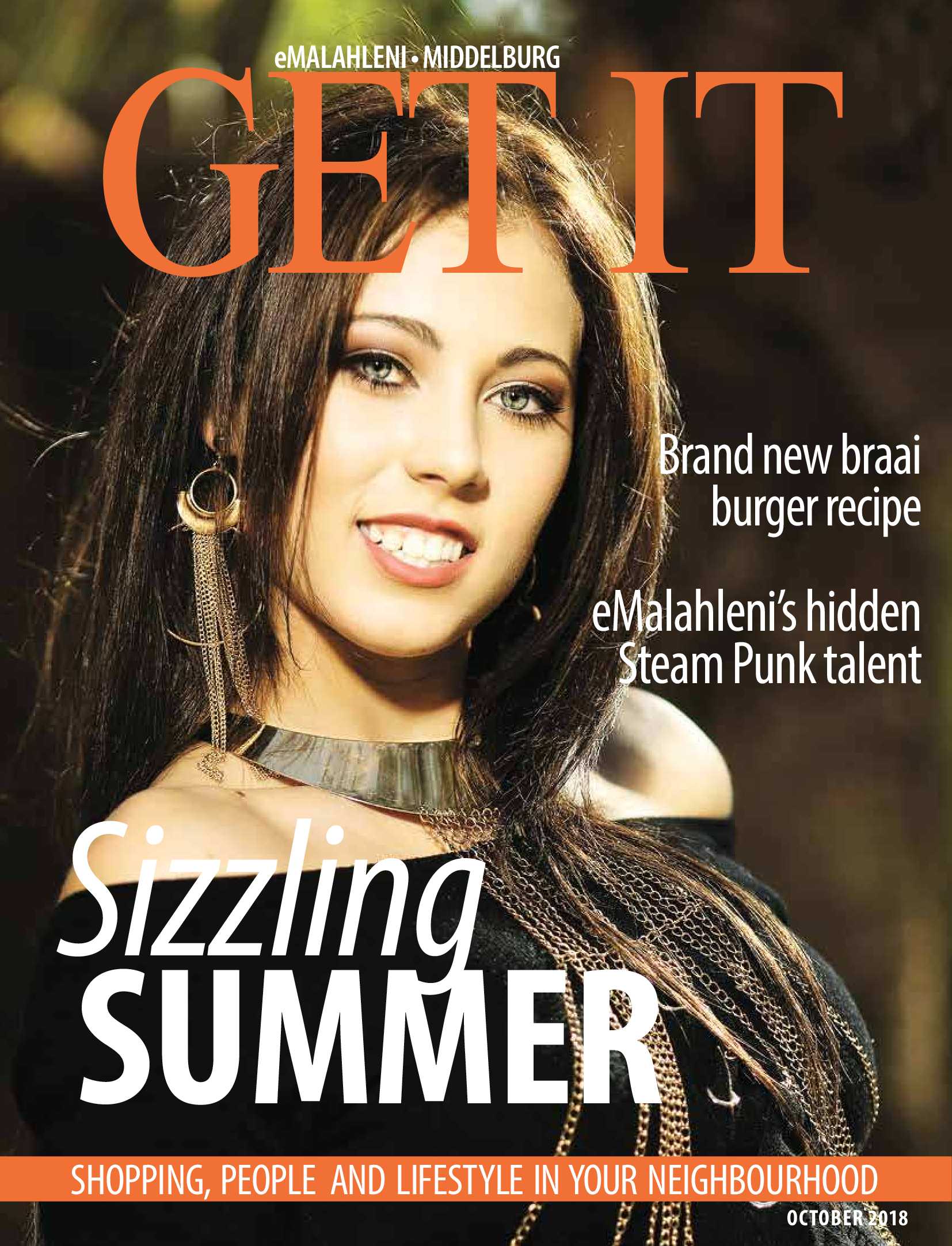 is a national brand of premium free magazines available in centres across the country.
to see other Get It magazines in the network.