Miracles do happen
"God's timing is always perfect. God has an eternal perspective that I do not have. He sees the end from the beginning," music teacher Bonnie Masson answered the question.
Bonnie's laughter fills the air. Her energy and passion for life is contagious and when she starts talking about the miracle in her life there is no stopping her.
Her debut album 'My Reward' will soon be on the shelves.
What Bonnie shared makes one realise that 'My Reward' is nothing but a miracle.
Bonnie always had a dream to one day release a CD. But it cost a penny and a pound and after three months of saving she had R4 000 and she booked two days studio time. To record a CD today will easily cost R70 000 and more.
By the end of the second day Bonnie and hubby Jean-Marc  were excited with the six tracks that only had drums on.
The rhythm section is the foundation of every section; therefore it would be the first instruments you normally record.
"That is what we did, the drums," Bonnie told Get It.
The next step would be the bass guitar, and after that the most dominant instrument and vocals would be one of last main layers you record.
"I was a bit concerned as I wrote 12 songs and we only recorded the drums for six. So I thought here we go again and it would take another few months for us to save money for most probably the drums for the next six songs and maybe one instrument."
But Bonnie had no idea what the future had in store for her and her album.
The following week while doing a friend's nails they reminisced about life in general and the conversation took a turn to what Bonnie was busy with.
"I mentioned the CD and said I will take it one step at a time and someday I will see my album on the shelves."
Little did Bonnie know that a small deed she did for that friend when she needed someone was turning into 'pay it forward'.
"My friend sat there motionless and reminded me about something small I did for her the year before. Just there she transferred R15 000 into my account."
Bonnie, overwhelmed with thankfulness immediately booked eight days more in studio.
"The following week she told me she had some news.  My mind went in all directions. I thought something was wrong and she needed her money back. I was terrified to answer the phone. But once again I can testify that God has a plan."
Bonnie's friend's fiancée listened to a heartfelt message Jean-Marc had sent her thanking her for making Bonnie's dream come true.
"My friend then took the wind right out of my sails. Her fiancée decided to pay for the whole CD, everything, the studio time, the cover, and the photos the make-up, the whole lot."
"Since then my life has been a rollercoaster."
'My Reward' is in the process of being mastered.
"Ask me again about God's perfect timing," Bonnie said.
"God's timing is never early, and it's never been late. From before we are born until the moment we take our last breath, our sovereign God is accomplishing His divine purposes in our lifetimes. He is in complete control of everything and everyone. No event ever put so much as a crinkle in the timing of God's eternal plan, which He designed before the foundation of the world."
Bonnie grew up in eMalahleni and her beautiful voice filled the air on Sunday mornings where she was part of the worship team at New Life Church.
"This is God's album. He has a heavenly plan and I am only a little piece of it."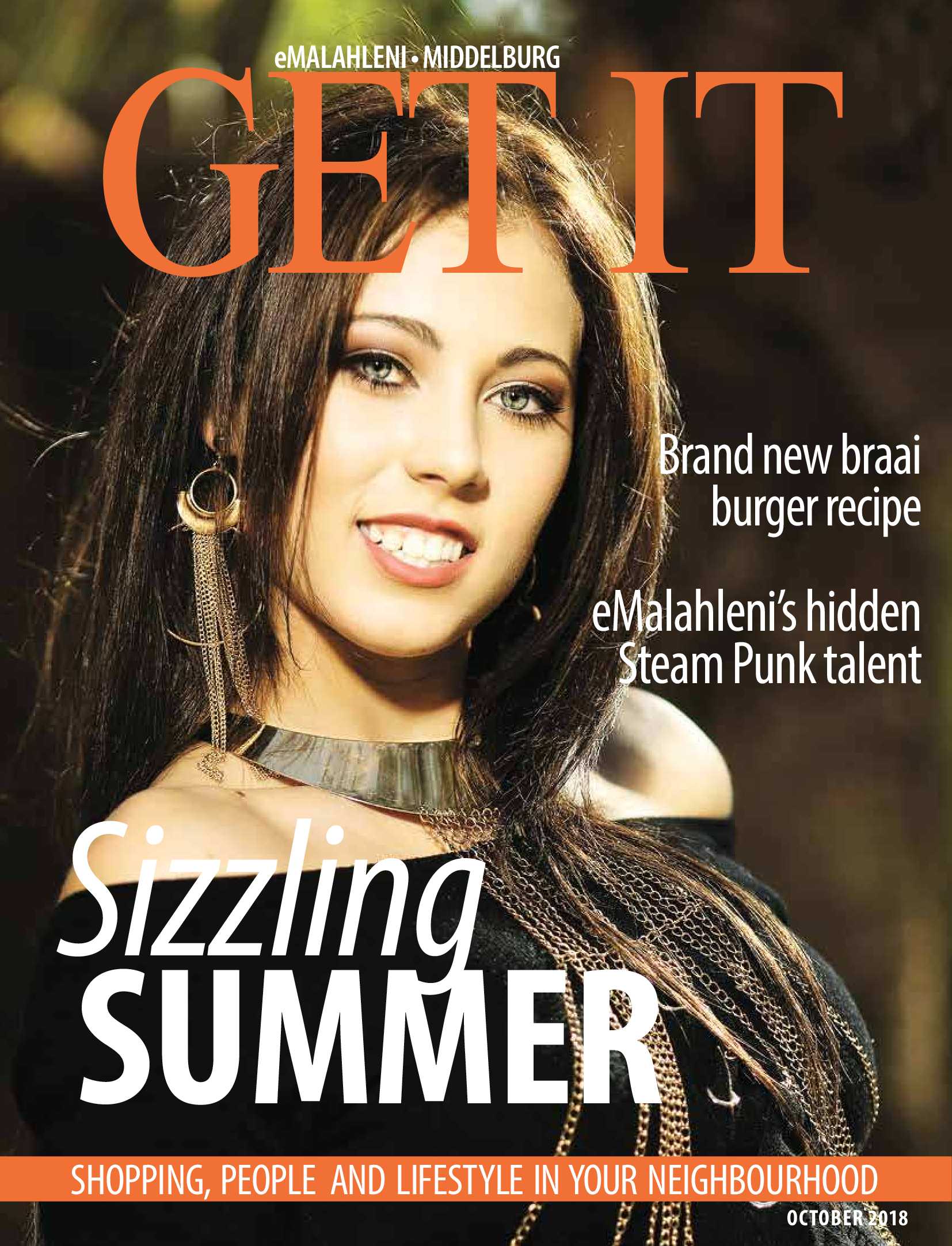 is a national brand of premium free magazines available in centres across the country.
to see other Get It magazines in the network.