From beauty to beast
You'll be a bloody mess when she's through with you, so that not even your mama would be able to recognize you.
Seretha has always had a morbid fascination with innards and gore. Now she brings it to life with her special effects makeup artistry.
Each macabre metamorphosis Seretha undertakes is done with a hint of Tim Burton's Je ne sais quoi.
"I grew up in a very conservative home and always waited for my parents to leave for a game of bowls, before sitting down in front of the mirror and transforming myself into different characters," Seretha told Get It.
One night her mom and dad, Frans and Retha, returned earlier than usual from a satifying day on the greens.
Unaware of her parent's return, Seretha struck a pose in front of her mirror, made up in traditional skull face, when Retha walked in.
Today, Frans and Retha are their daughter's staunchest fans, taking a seat without hesitation when Seretha wants to master a new special effects look.
"You can do anything with what you have in the home, like household gelatin mixed with Kellogg's Cornflakes for vomit, gelatin and rice for maggots and coffee and gelatin for scabs," Seretha explains.
During a demonstration of her skills in the workshop of the family business Inyati Canvas with Get It, Seretha decided to transform the model into a fourth degree burn victim.
Using only gelatin mixed with glycerin and everyday foundation, the model soon morphed into a personified representation of the reference picture Seretha works from.
After applying Prit to the model's eyebrow, she began layering the gelatin mixture onto the skin, forming the typical burn abrasions associated with such trauma.
"You have to use a reference picture to be able to transform your model into an exact same replica of the day before, on movie sets filming can take months and certain characters have to be made up repeatedly on set," Seretha explains.
Some sessions can take up to 18-hours in the makeup chair, and especially prosthetic's like ears and noses take a lot of time to create.
Seretha draws inspiration from TV series like American Horror Story and The Walking Dead.
"Its hard to explain your fascination with disembowelment, amputated extremities or cracked skulls, at worst I've been branded a Satanist, and at best a natural born talent," Seretha dismisses the critics adding that practice makes perfect in the highly competitive world of Yoda, E.T. and Edward Scissorhands.
The makeup simply tears off when filming is done, though some of the products may be harmful in the wrong hands. Seretha's hands however can do no wrong.
Perhaps some adapted lyrics from one of Cabaret icon Liza Minelli's legendary songs describe Seretha best – She is who she is, she wants no praise, she wants no pity, she bangs her own drum, some think is noise, she thinks is pretty!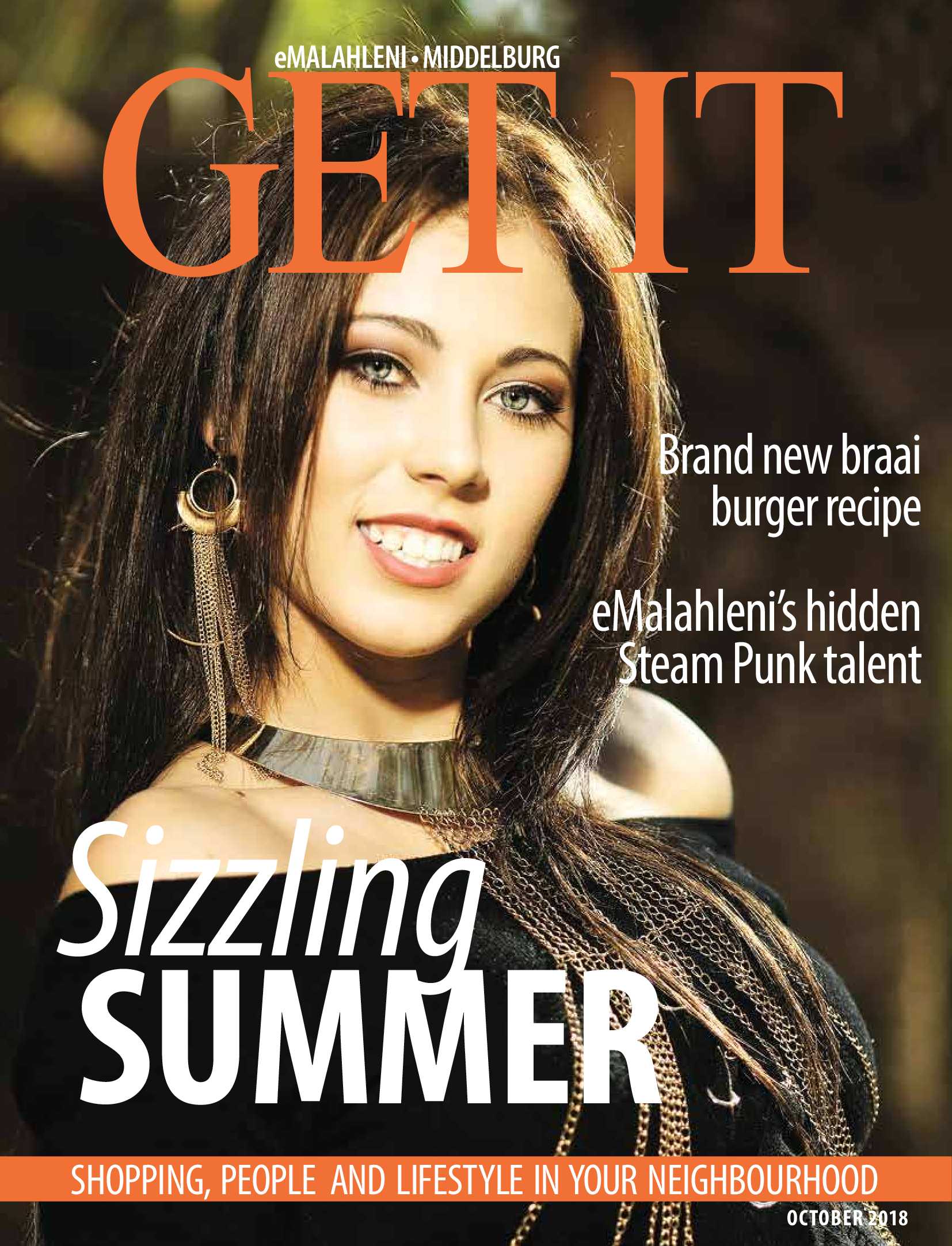 is a national brand of premium free magazines available in centres across the country.
to see other Get It magazines in the network.