On the rails with Rohan
He is the owner of Rovos Rail, a five star luxury train business.
Rohan left deep footprints embedded in the City of Coal.
Along the rails of memories of years gone by, Rohan shared some of his memories of Witbank.
There was a chuckle in his voice when he gathered his thoughts and began telling his story.
He was offered a job in the 'little dorpie' with its population of 8 000. Back then Trust Bank was settled in the middle and the main shopping hub was OK Bazaars.
We first picked up his trail back in 1967 when Rohan started a discotheque named Zorba's Beat.
"Those were fun times, working until the early hours of the morning playing music," he recalled.
Zorba's Beat was snuggled in between the old Pinkster Protestante Kerk and the police station that back then was situated in Beatty Street.
With the money he made from Zorba's Beat Rohan opened his first spares shop, Witbank Auto Spares, in 13 Main Street.
"I was the first shop on the railway side of the road. The Athlone Hotel was there right opposite the shopping area. This was the "old centre of town".
He later moved the spares shop up to Klipfontein and leased a section of a garage belonging to a gentleman called Ted Kerr.
"There were few shops in a double storeyed building with flats above that then belonged to Piet Botha. He had a son who owned a butchery trading in the Sanlam centre".
It was in that block of flats, called Oranje Centre that Rohan and his dog stayed. Armed with a lot of ideas and innovative thinking Rohan kept up with the developments happening right next to where his spares shop was.
Someone saw potential and envisaged that Witbank is going to outgrow its baby shoes.
The Checkers group indicated that they wanted to open in the area and so the Highveld Shopping Centre was born.
Rohan saw the potential of the shopping centre and moved his spares shop.
He was one of the first tenants facing the main road. Barney Barnard owned the electrical shop next door.
Back then you were not allowed to trade on Sundays, but that did not stop this young businessman from staying open seven days a week and to top it off he did not close shop at 17:00.
"Sometimes I would sit in the shop and read late into the night. My advertisement read 07:00 to 19:00 and my slogan was 7 to 7, seven days a week. That landed me in court a few times. In the end I think they realised I was not going to adhere to their set times."
That, Rohan thinks, was his secret to success, the ability to render a service when everyone else was closed for the day.
Rohan pushed the fast forward button and goes on telling his story, "A lawyer named John Bailey built a new garage with a huge showroom where Klipfontein Motors was. The business had done well and grew quickly. The next move was back across the road into John's garage where I rented space."
Developments grew and Witbank picked up the pace. Pick n Pay showed interest and Checkers moved to a bigger premises.
"The Checkers shop became vacant when they moved to their present position. I was looking for space and ended up buying the whole shopping centre."
Rohan then developed the centre and built a parking lot. Next was the section where the furniture store was housed and to put the cherry on top he built the first three cinemas on the first floor.
At a stage Rohan owned four garages and several other businesses in the 'little dorpie'.
The railway station had its own unique charm and Rohan loved it.
"There was a vibe about it. Remember, back then everything was delivered by train. Our spares from Johannesburg had to be picked up at the station. There was still good passenger business."
Influenced by his friend Phil Acutt's love of trains and the work done by the Railway Preservation Society in Witbank, Rohan attended an auction to buy a coach or two in 1985.
The intention was to restore four carriages and hitch them to a South African Railways train as a family caravan.
But Rohan had other ideas. He purchased several coaches and started rebuilding them. This was the start of Rovos Rail.
After negotiations with South African Railways Rohan was granted permission to run his train in December 1986. This was when the idea of running a vintage train as a business venture was born. The tariff quoted by the authorities for hauling the train was, however, extremely high and would have made the 'family caravan' an extravagant exercise.
After his objection to the charge, the Railways returned a well thought-out curved ball, giving Rohan the right to sell tickets. "I remember the occasion very clearly: on a wintry evening I was subsiding into a hot bath with my Red Heart Rum and coke close at hand. There'd been a power cut, so musing by candlelight about the consequences of turning a hobby into a business, I let my imagination float around in delusions of grandeur. But I knew that launching into the arena of tourism and trains, of which I had no experience, held many dangers. It was an uncharted course and I had little idea where to start, let alone where to aim. However, a unique challenge was right up my street and the decision was made to go ahead. This was – unknown to me at the time – a life-changing moment and sadly, during the next few years or so, I had many agonising thoughts regretting the move. I could never have imagined how all-consuming the business was to become both financially and emotionally.
"Consisting of a locomotive and seven carriages, the train was launched on 29 April 1989, and with four paying passengers, friends and press we set off for the Eastern Transvaal. So, with a four-night Lowveld experience and in 1991 the Pretoria to Cape Town run, the business began to find direction. But, as any train operator or airline will confirm, running a schedule is risky and nerve-wracking. To project consistency and reliability to agents and passengers, it's imperative to run according to the advertised schedule. Of course, this wears rather thin when passenger loads are less than the number required to break even financially. I found to my horror that one can lose considerably more money establishing a schedule and consequently a reputation than it might cost to buy or construct the hardware."
Rohan had no option but to sell some of his businesses.
He had a rude awakening when just prior to the train launch, he sold the Witbank and Secunda spares businesses to a public company.
"I accepted shares for this transaction and these were lodged with the bank as security for the overdraft to finance the train operation. Then, surprise surprise, the public company went insolvent and my shares were valueless. My bankers, of course, were not amused."
The banks wanted their money.
"The operation was close to break-even at this time, but nobody was interested in investing in the business and I had exhausted every possible avenue of financial assistance. "Visiting the London World Travel Market during this trying time, I met tour operator Philip Morrell, owner of Jules Verne in London. Between us, we hatched a plan to run the train from Cape Town to Victoria Falls. The package was advertised in the Sunday Telegraph during late December and it was with trepidation that I answered the call from him soon after Christmas. To my relief, he reported that sales were going extremely well and nearly four train loads had been booked. My answer, after a suitably stunned silence, was "send cash".
"And so, bankruptcy was avoided by a nose, and to illustrate the turnaround it was in fact a year later that I purchased 38 redundant carriages from the South African Railways. Since then we have never looked back, although the scars of battle are always there reminding me never to relax."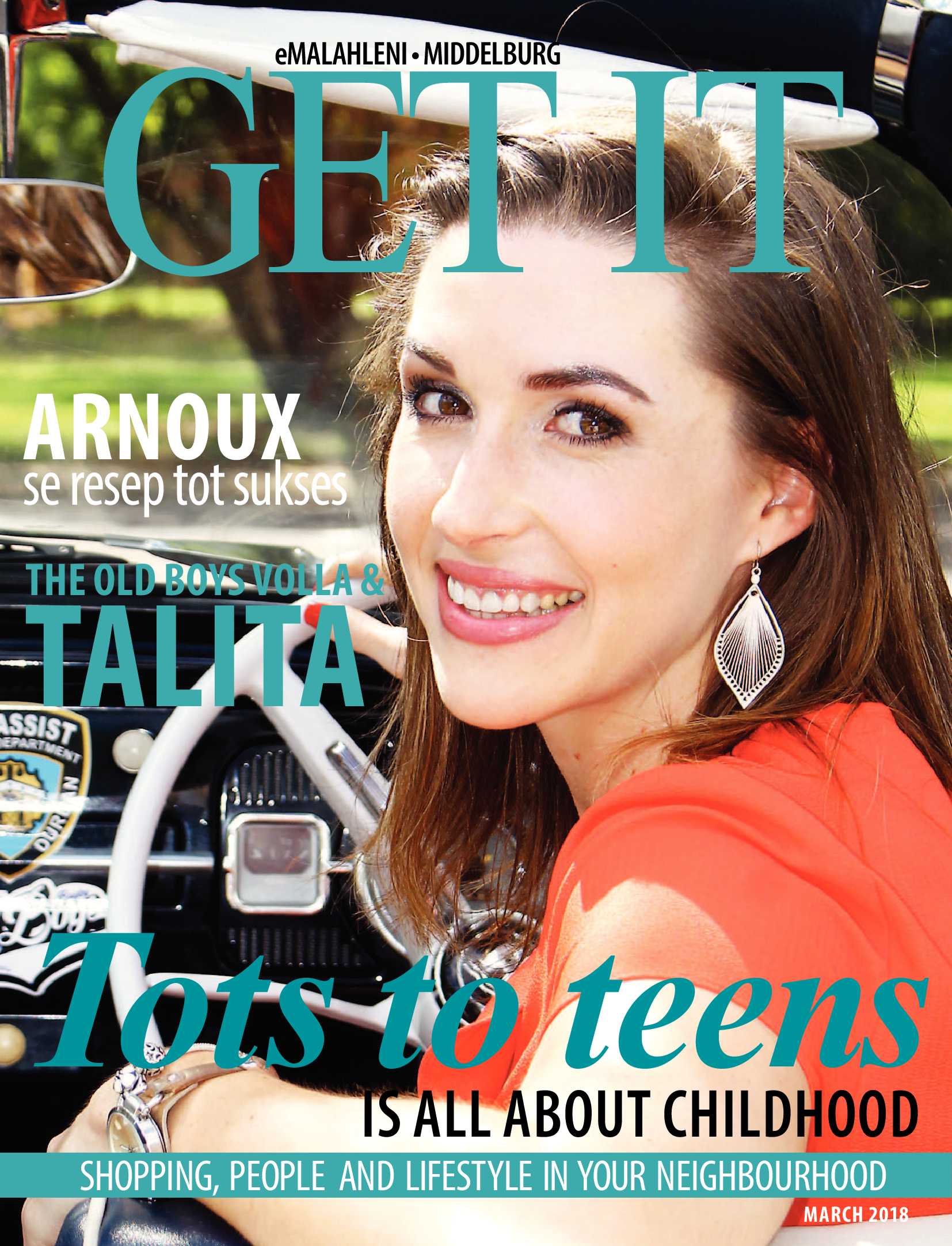 is a national brand of premium free magazines available in centres across the country.
to see other Get It magazines in the network.