Outlaw Riding School
Driving through the Glen Cullen Farm, on the Stoffberg Road past Middelburg, it is hard not to imagine yourself wanting to just to escape from the world.
It is even harder to not imagine yourself doing just that on one of the many horses that call the farm home. Outlaw Riding School is just the place for you if you'd like to spend some time with the wind in your hair, feeling as free as a bird – or horse in this case. Get It spoke to Lee-Anne Meyer, owner of the riding school on the joys of horse
riding and why its never too late to pick up a love for horses.
"I grew up in Durban. Everyone seems to think that to be interested in horses, you have to start riding at a very young age but I only got involved and interested in horse riding at the age of 22. It really is never too late to
start!" says Lee-Anne. After catching the equestrian bug, she went on to study the SANF courses through Damelin and then moved to Groblersdal. She's been in Middelburg for almost a year now.
The riding school, although fairly new, has 37 horses, eight of which are owned by the school while the rest are privately owned.  Mostly Arabian horses, there are three groomers, ensuring that each horse is well taken care of.
Preferring to work alone, Lee-Anne is also the sole instructer of the school, individually teaching and training each of her students.
Her students, ranging from the ages of three to adults, all enjoy spending time with the horses, learning new skills and techniques. Although Outlaw does not train in showjumping and dressage , it is one of the few schools that place an importance on pleasure rather than competitveness – horses at this school are used for endurance and pleasure riding.
The benefits of riding are immense, from helping with concentration and balance to improving self-confidence. " The self-confidence a child gets after riding a horse is amazing – it truly is amazing to think of a child, who has had a bad experience get back up on their horse and ride. Getting back in the saddle really is a true thing", Lee- Anne speaking about her own experience with her students. For her, personally, horses have taught her a lot on life, on how to be patient and how much calm and pleasure riding has given to her.
The passion Lee-Anne has for her horses is obvious, as she speaks of each one and their very distinct personalities with some being sweet and calm and others being stubborn and hot-heated. Lee-Anne prefers the hot-headed ones – " they give me more of a challenge".
From teenagers to special-needs children, all have experienced the calming effects one gets from horse riding. And the wonderful thing about horse riding is that each experience depends fully on the rider.
First-time riders should get to know the horses, they're magnificent, sensitive creatures who sense fear and nervousness.
But the self-confidence and power one gets from riding a horse is something that you won't find anywhere else. Something which Lee-Anne lives by and tells her students is a simple mantra but one that captures
the spirit of Outlaw and in some ways, life itself : A brave rider makes a brave horse. A scared rider
makes an unpredictable horse.
To join, contact Lee- Anne on 078 903 4420 or like their Facebook page.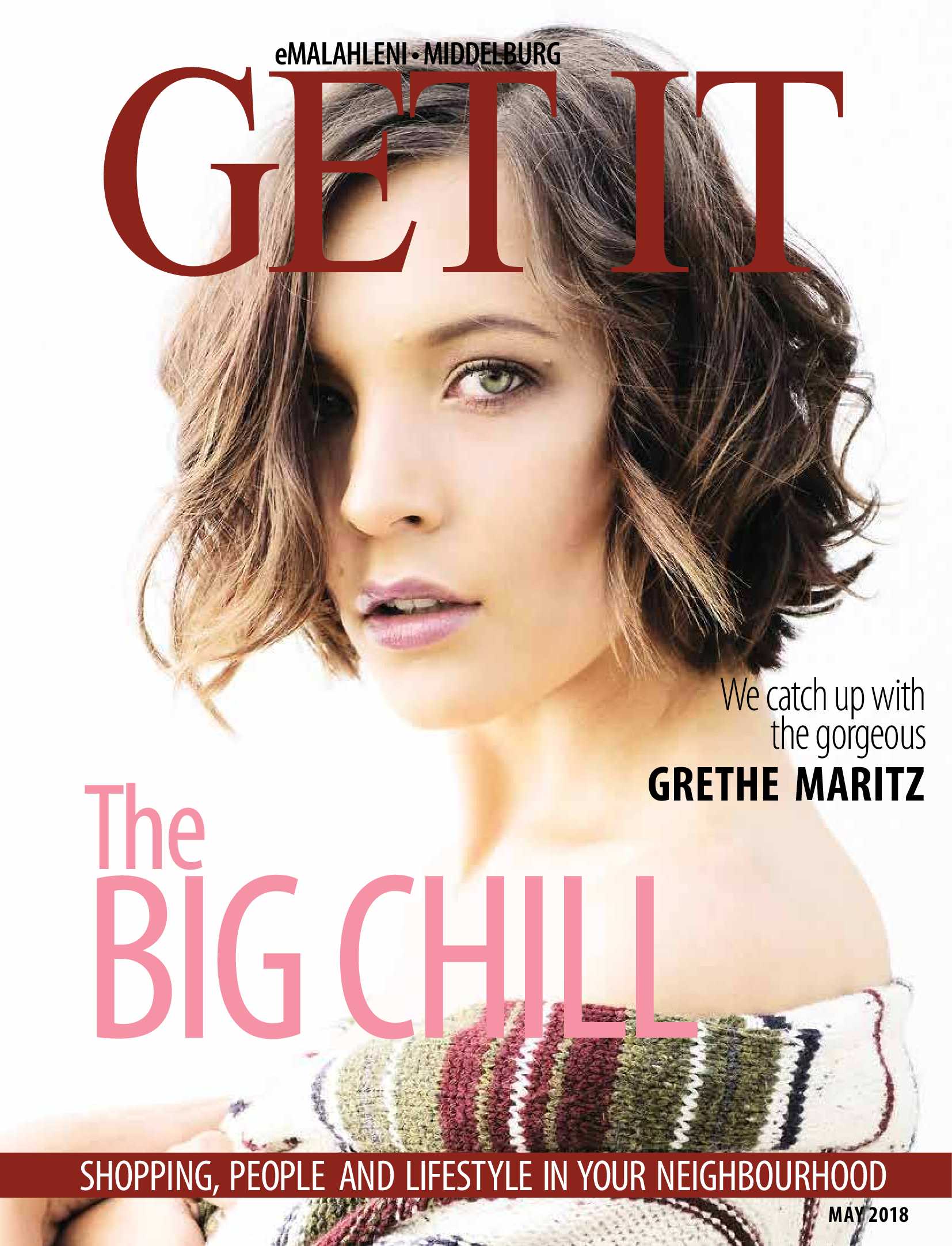 is a national brand of premium free magazines available in centres across the country.
to see other Get It magazines in the network.